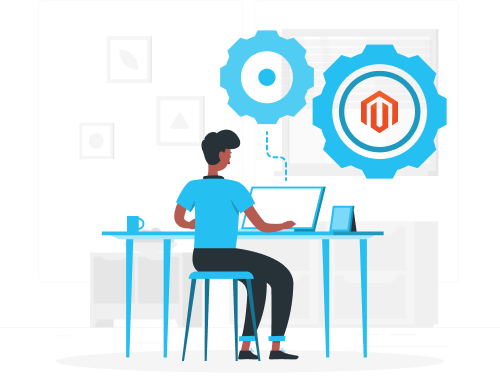 It is wise to use Magento services from the best suppliers on the market. So, feel free to start a long-term cooperation with our Magento development company as it will be both a beneficial and pleasant experience.
Magento Certified Developers
We are proud of our team of Magento сertified experts, and we have no moment of doubt if the project is completed on time with the highest quality regardless of its complexity.
Magento Ecommerce Development
We offer a broad range of Magento eCommerce development services. It is totally okay for us if you want to run a project from scratch, continue developing the current one with a new strategy, or get support services for an already existing project, as we cover all of the above options.
Custom Magento Website Development
Our Magento development company provides full-round web development solutions for this eCommerce platform. Although there are plenty of ready-to-go solutions for Magento, there are cases when marketing activity requires something special to be implemented in the project.
Magento B2B Development Services
Our Magento web developers are experts in the implementation of various B2B solutions. Complex ordering and shipping instruments, new catalog options can be developed and customized for your business needs during Magento store development.
Magento Rapid Deployment Package
Want to make your Magento store development even faster and still have a powerful, scalable solution? Then this option is especially useful for you.
Responsive Magento Theme Development From PSD
The fully-operational front-end part developed from the PSD file is now possible for the Magento eCommerce store. Just send us a file and visit a live website soon.
Magento Extensions Development
The platform is famous for a great number of ready third-party add-ons for different aims. However, sometimes we need something unique that will make a breakthrough. We can easily customize the old one or invent something new. Besides, the code of high quality is guaranteed.
Payment Gateway and Shipping Integration
Depending on the region and business activity, you may need specific payment gateways and shipping options. Our experts do such tasks with great proficiency, so neither you nor your clients have any problems with these important aspects while ensuring a great customer experience.
Upgrade to Magento 2
Magento eCommerce website requires to be updated once in a few years in order to satisfy PCI Compliance. That's why we constantly get requests for such kind of work. After completion of the update process, you have another long term of stable functionality operation.
Magento Support and Maintenance Services
Everything should be taken care of. The Magento web stores are not an exclusion. Apart from Magento development services, we also provide support to help you always have the perfect performance of the website.
Magento Migration
If you decide to get the most use of your current eCommerce store and migrate it to Magento 2, then our team of certified Magento developers will deliver it in the best manner.
Magento design
It is important to have a professional, good-looking website with a responsive design, so customers could use it on devices of all types and at the same time, get visual pleasure along with convenience. For sure, the structure and view must be clear and smart. This aspect is professionally covered by our UX and UI designers.
Other eCommerce to Magento Migration
Getting sad to have a website on any other non-user-friendly platform and thinking a lot about moving to Magento eCommerce? That's okay because we are here to finish your pain. Our team of Certified Magento developers will migrate your website to the newest version of Magento with all the functionality preserved.
Our Happy Clients
Clients of various business orientations that are satisfied with our web solutions.
The project for Ukrainian shop with goods for hobbies and needlework.
Magento project for a multi-range international shop in the field of Consumer Electronics.

New e-commerce experience for a Canadian customer in the field of Industrial products.
Design and development of new idea to website for Spider company.

eCommerce shop in Accessories industry for Scandinavian client.
A lovely project for Canadian customer for personalized photo book creation.
A great online marketplace for Canadian customer in the field of Food & Beverage.
A Magento project for Norwegian shop with tools for knitting.
Website on the Typo3 platform for the interior boutique Bianconero.
A great Magento project for Danish client in the field of Luxury Accessories.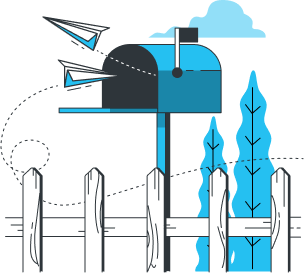 Hire Developers
Work with a team of trusted professionals and grow your business to achieve new horizons.
Contact us
Reach out in a preferable way and we will get in touch with you!