Your TYPO3 Web Development Partner

Our TYPO3 development company has an individual approach to every client that helps us to be on the same wavelength and achieve the necessary results. We provide outstanding application development services and at the same time, pay attention to the marketing aspect that the TYPO3 websites should execute. After all, we support clients when the project goes live.
We use the latest methodology of web development as the basis of our workflow to provide our clients with the best solutions. We collect all client's requirements to build a future project according to their needs. It is crucial to create something that will work perfectly in the technical and marketing aspect. The higher the results client's company shows, the more chances for our further successful cooperation. That is why we always do our work at our best as a TYPO3 development company.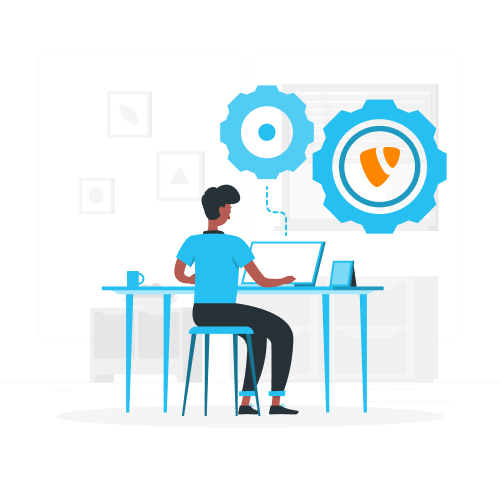 TYPO3 Design and Development Services
Typo3 CMS Development
We create development solutions for TYPO3 open source content management system according to the latest industry tendencies. Having years of experience, our exceptional development team always delivers a final product with clean code, user-friendly interface, and high-level performance.
TYPO3 Website Development
Having an experienced team of CMS TYPO3 certified developers, we provide services such as web design, development, and customization of TYPO3 websites. Further CMS maintenance is available as well.
TYPO3 Customization Services
TYPO3 extensions and website development and content management system customization, site design and templates (theme) integration. If requested, our designer will build creative, effective and responsive design that meets the needs of both your business and your customers. We will also create custom content elements according to design layouts to make the content creation process easy, quick, and highly productive. We will tune up functionality and care about optimization of modern and complex TYPO3 projects. Also we could refresh, redesign and rebrand your existing TYPO3 site.
TYPO3 Migration
TYPO3 is one of the best web content management systems on the market, so you may want to migrate your current website to it. Our level of expertise allows us to do it for you. Our experience and dedicated team can smoothly handle website migration from other CMS to TYPO3, including your CMS content, media, URLs, pages, sections, and other details within the smallest time frame.
TYPO3 Extension Development
Every business may need unique features on the website, which can be provided with the help of extensions, plugins, and other TYPO3 core platform components. Though TYPO3 comes with 5000+ inbuilt extensions, we understand that they might not cater to all your custom needs. We provide premium TYPO3 extension customization and individual extension development, backend modules, including third party software and interface integration that satisfy your business requirements and will be convenient for your business regardless of its enterprise level.
Benefits of choosing TYPO3 CMS
100% open-source - the CMS is free unless you feel the need to upgrade
Safety and security - you get great compliance features and strong security features that are regularly updated
Stability - up to 6-year support for each release
Reliability - operates according to PHP-FIG PSR standards and PHP 7 and Symfony
Flexibility - simple logic for presentation and a database for content storage separate from the backend
Scalable - increase the number of websites, users, extensions, and loads of web design content that you manage with one installation
Because of this extensive list of features, TYPO3 is the go-to choice for businesses and organizations seeking flexibility and reliability since it provides huge possibilities.
TYPO3 Maintenance & Technical Support
We take care of your TYPO3 website even after delivery. With our professional support, it will be running smoothly, having up-to-date versions, and the latest technologies. Under constant monitoring, there will be less chance that something goes wrong.
Hire TYPO3 Developer
Use the benefits of cooperation with highly professional TYPO3 developers on conditions that suit you. Depending on the case, you can hire a single developer or a team on an hourly/monthly/fixed basis.
Let's Build The Future Together
TYPO3 development is truly our vocation since we have implemented over a hundred of TYPO3 projects for our clients, and we would be glad if you become one of them. No matter if you want to start a new web application from scratch or you need to migrate the existing website to the TYPO3 platform, we are looking forward to working with you.
Dozens of our clients trusted their companies' projects to us, and none of them have regretted our cooperation. We care about our name and reputation as a trusted partner that we have been building for years. It is easy and pleasant to work with us. You can try and get a great experience.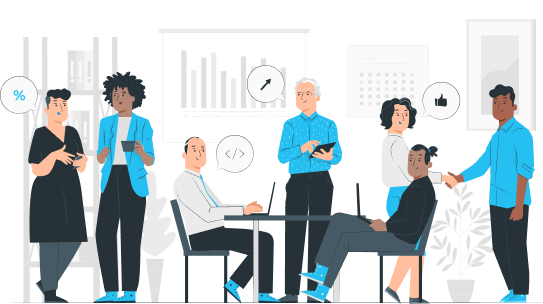 Rich experience
We have been happy to provide TYPO3 services since early 2010, so we have plenty of essential knowledge on how to do the best possible service for you

Reliable support
After project implementation, we still help you to maintain your website in perfect condition. If something goes wrong or you want to add a new feature, just get in touch with us, and we will do the rest.

Custom solutions
We create a project according to your business needs. The templates are customized and optimized specifically for your case, so there is nothing unnecessary, and the overall website performance and search engine visibility are improved dramatically.
Client satisfaction
We build a long-term relationship with all our customers, and we do a lot to make this partnership both beneficial and enjoyable. Customer satisfaction is our top priority.

Write Us
Have any questions? Feel free to get in touch with us in a preferable way, and one of our managers will get back to you within 24 hours. Let's make something incredible!