Why Should Use Magento Commerce Edition?
Without any doubt, Magento EE is one of the most reliable eCommerce solutions for big and prosperous businesses or for those who want to become one. Magento is powerful, fast-operating, and easy to manage, as well as it has a broad range of various Commerce features for your website to solve any commercial task and influence the customers and, hence, sales process positively. That is what eCommerce websites search to have in the first place.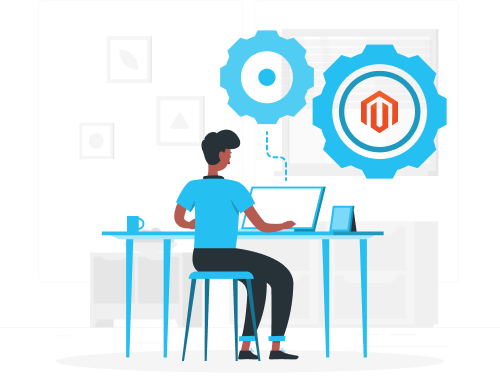 Magento Commerce Development
Magento Commerce Edition Development enables businesses to create fast and scalable solutions without any compromises. Magento Commerce Edition is the eCommerce platform without any limits. It could be easily customized for the current business need as well as the arising ones as the business grows and new stores, brands, and products appear Global support is available, so it is easy to transact in different countries for local customers.
It is also a cost-efficient solution, offering a wider functionality than the Community edition and simultaneously a big army of certified Magento developers all over the world, who provide Magento development services and help to develop something unique and special in the e commerce industry to attract new customers. As a result, with the experience in Magento development services, the time on the development of new features has decreased dramatically. In other words, with the rise of development services, there is no need to pay much for high hourly rates of developers. For instance, a new website for an online store can be set up in just a few hours at a reasonable cost.
Magento Commerce Development ensures the highest level of platform security in the eCommerce store market. Accordingly, with the accessibility of Magento development services, more than 200,000 merchant sites and their clients trust the platform.
Magento Commerce Solutions
In the Community edition of Magento, there is a great full page caching (FPC) feature, which is available out of the box in both Community and Commerce versions. It improves customer experience tremendously as the new page doesn't download every time and nothing distracts the customer from completing the purchase of a product. However, the more advanced Magento EE works perfectly on the customers' side: every application on Magento Commerce has a responsive design, so it works fast and stable on any device. Due to Magento Enterprise development, the shopping experience for the customers becomes more pleasant, and even an advanced customer will be satisfied.
Have you ever heard about Magento eCommerce and Magento Commerce Edition? If no, then it's time to get some knowledge about it and our Magento development services.

As Magento Enterprise edition is one of the best solutions on the B2B e commerce market, it is a paid service. Here are the expenses you may need to cover:
$22,000+ is the yearly subscription that is paid to Magento
Magento hosting costs $200+ monthly
Other monthly expenses that could add up to $500+
Maybe, you will have to take your time to search for a unique and most suitable option for your online business and the Magento development services to implement it.
Although Magento Enterprise development and its complete integration are a great option, it is not the universal B2B solution for every business case. Here are conditions that are suitable for Magento Commerce Edition usage:
the company's yearly revenue is greater than $5M
there are at least 250 orders operated per hour
more than customers users are buying simultaneously from a store
it is crucial to have the fastest response on catalog and check-out pages
there is a need in frequent custom and advanced features
the company is pursuing to increase conversion rate
the business aims to become the leader in the industry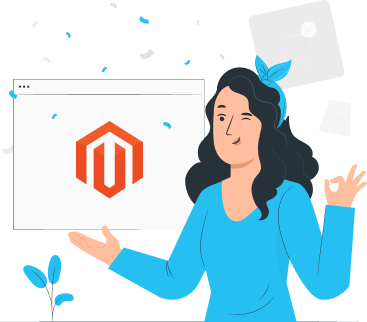 A Magento Development Company You Can Trust
If you are looking for a good Magento development agency then all you need is Impulsis.
We have years of experience and we are always ready for a new challenge. If you have a complex idea that requires careful execution, we are your Magento enterprise development agency. Let's solve your problem together. Get your free quote here.




Impulsis is a trusted Magento Commerce development company and Magento partner. Our team of certified Magento Commerce experts provides high-quality professional Magento development services to build eCommerce sites. They dedicate their high expertise to clients' projects to make them not only perfect from the technical perspective but also create additional marketing advantage over the competitors. Our Magento development services are aimed to guarantee faster business growth.
Let Us Work Together
Magento development services by leading Magento Enterprise edition experts are available in one click. In terms of our development services, any e-commerce related issue or task can be solved. It does not matter for our Magento development services what kind and size of business you have. We perform to increase sales and conversion rates highly within the fastest time frame.
Some Magento Commerce Projects
Magento Enterprise edition is chosen by leading companies all over the world. Here is the list of some of them:
Helly Hansen
Lenovo
Adobe
Under Armour
Samsung
Huawei
Paul Smith
Ford
The reason why they chose Magento EE is that they couldn't find any better solution for their numerous and highly growing business needs in today's challenging and impetuously changing B2B environment.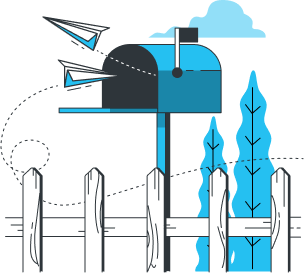 You can call our team of Magento certified developers, reach out via social media, or send an email. A representative of our Magento development services specialists will contact you to discuss your business goals and strategy for your e commerce platform. Then, a dedicated team will be assigned to your e commerce project to provide your platform with the most effective and customer-focused development services.
Don't hesitate, let us make something incredible together!